Welcome
This is a place to find encouragement and inspiration for a closer walk with God every day!
I will exalt you, my God and King,
and praise your name forever and ever. ~ Psalm 145:1
About me
My faith journey has been one of gradual growth through all kinds of seasons. Through the years I've lost my footing and often stumbled but the Lord always lifts me back up with His gentle constant love. I have found that even when difficult times and sorrows come, He is right there with me.
I live in a quiet little neighborhood in Richmond Virginia USA
I enjoy the special treasures each of the Four Seasons offers. But, my favorite will always be Spring!
My idea of a fun shopping day is visiting bookstores. 📚
Here are some things I love – in no particular order: Coffee, dark chocolate, popcorn, fresh-baked bread, reading, Bible study, cooking, old movies, being outdoors, gardening, and travel. Travel is not actually something I've had many opportunities to do but I am hopeful that it might be in my future. I guess it's a goal or a dream for now.
My Myers-Briggs Type is INFJ
To learn the background story of why I became a blogger, please read this blog post👉 – To Blog Or Not To Blog
It was while blogging that I discovered how much I enjoyed the design process of creating graphics and printable items. This led to the opening of the Printables of Faith Etsy Shop and website – Printables of Faith
---
Book lovers can find me over on Goodreads
Share book reviews and ratings with me, and even join a book club on Goodreads.
Scroll to the end of this page to find more places where I connect with readers, authors, and bloggers.
If you are an author who would like me to read and review your book, send me an email and I will get back to you. Or send me a request on BookSirens
Comments are always welcome and you can also reach me by email.
It is my pleasure to walk with you as we journey together every day with the King!
2 Corinthians 4:18
Prayerfully, Lynn
---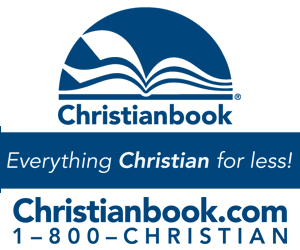 Affiliate of Christianbook
---